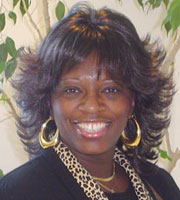 The Ferris State University SCHOLAR Peer Mentor Program will host events and activities this month to promote mentoring and increase awareness of Ferris' Peer Mentoring Program.
Mentors will be recognized at the Ferris men's and women's basketball games on Thursday, Jan. 22 and Saturday, Jan. 24 and at a Mentor Appreciation Reception on Thursday, Jan. 29. The awareness month will conclude with a Mentor Bulldog Challenge on Saturday, Jan. 31 when mentors and mentees will participate in a competition to locate bulldog statues in the community.
"We want to recognize the mentors in our program, celebrate their work and encourage them," said Karen GreenBay, coordinator of the Peer Mentor Program.
A highlight of National Mentoring Month is "Thank Your Mentor Day" on Jan. Thursday, 15. Anyone who has been mentored can participate by simply contacting their mentor to thank them and show appreciation for their guidance and support.
"The program at Ferris has been around for 14 years and some mentees are still in contact with their mentors after several years," GreenBay said.
Ferris' Peer Mentor Program matches sophomore, junior and senior student volunteers with first-year students. The program strives to help first-year students meet their educational goals and make their college experience exciting and fulfilling.
January National Mentor Awareness Month was created in 2002 by the Harvard School of Public Health and MENTOR, the National Mentoring Partnership. The program has the support of the U.S. President and members of Congress. Additional prominent individuals who have participated in the campaign include: Maya Angelou, former President Bill Clinton, Clint Eastwood, Senator John McCain, Quincy Jones, General Colin L. Powell, Cal Ripken, Jr., Bill Russell and Usher.


PICTURED IS KAREN GREENBAY