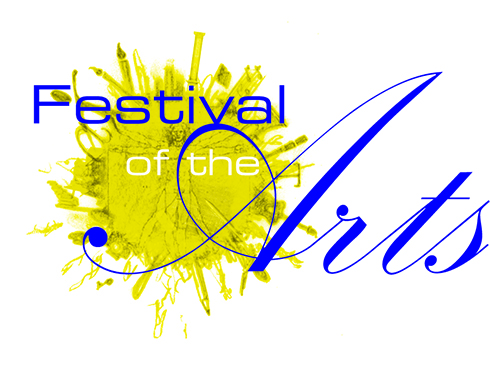 Festival of the Arts is returning for its eighth year from Friday, Jan. 30 through Saturday, Feb. 28, with daily entertainment and educational and cultural events offered throughout Big Rapids and on the Ferris State University campus.
The 2015 festival will host a variety of events covering a multitude of artistic genres including: architecture, cinema, culture, dance, fashion, horticulture, industry, literature, music, theater and visual arts. Virtually all of the events will be free of cost, thanks to the collaboration between Ferris State University and several businesses, organizations and associations of Big Rapids.
"Our festival underscores the close relationship between the city of Big Rapids and Ferris State University," said Ferris President David Eisler. "Besides the many works of creative spirit it presents, the Festival of Arts also emphasizes how we work together to make this a place we are proud to call home."
The festival brings together the university and Big Rapids communities using art as a vehicle. The cooperation between the two "ties together both ends of Michigan Avenue by using art," said Bruce Dilg, chairperson and founder of the Big Rapids Festival of the Arts.
Festival events are funded by both Ferris and the community, and events are held throughout campus and in town. "We raise about $65,000 a year to hold the event each year, which allows us to offer the events free to everyone in the community," he said.
In addition, by using 11 different genres of art in the festival, Dilg also hopes that festivalgoers will see how art infiltrates so many varied and unexpected aspects of their daily life.
"We hope our events will allow people to discover unexpected elements of art that may exist within themselves," he said.
This idea underlines the themes discussed when planning this year's festival, which include: unexpected art in unexpected places, disparate elements and art brings peace. Dilg wants festival goers to be able to take disparate, unrelated elements; bring them together; and experience the peace that art can bring you.
For him, success of the festival is not measured by the number of people that come to the events every year, but it's more about people who care about art coming out and sharing their passion, which can inspire others.
With 54 total events this year, including 18 on campus and 36 located throughout the community, the festival covers a wide-range of genres, there's really something for everyone.
The festival opens with a reception at the University Center at 6 p.m. Friday, Jan. 30 in the Fine Art Gallery. The main exhibit, "Disparate Elements: A Steampunk Revolution," features work by four national and international artists.
"The art concept is about an alternate universe where our technology was never created, a world that still employs steam power to manufacture products with references to the Victorian era and the wild west," said Carrie Stermer, Fine Art Gallery Director at Ferris. "It's also about repurposing objects and recycling," she added.
This theme also ties in with the renovation of the University Center. "We have disparate elements, re-purposed elements, within the building, such as pieces from the old Rankin building and the fireplace from the old Masselink Hall, which ties in beautifully with the theme of Steampunk," she said.
Reception attendees will also have the opportunity to view and vote on art created by students in the Ferris Honors Program. The reception will conclude with a keynote address and performance by guitar virtuoso Fareed Haque, renowned for his eclectic music style that combines classical and jazz.
This year the Festival board would like to have more Ferris students at events, and it helps that many of the events will take place throughout campus. The list includes:
Jan. 30, 6 p.m. Opening Reception, University Center
Feb. 3, 10, and 17, 6 p.m. Introductory Welding for Artists, Swan, Room 116
Feb. 8, 3 p.m. Photography Seminar, Granger Center Room 102
Feb. 7, 7 p.m. Native American Dancer, Williams Auditorium (also during halftime at the men and women's basketball games)
Feb. 9, 7 p.m. Making an Independent Film, Granger Center Room 102
Feb. 12, 7 p.m. Music Performance – Icarus Account, University Center
Feb. 13, 7 p.m. Andy Kirby Guitar, Ferris hockey game
Feb. 14, 7:30 p.m. Grand Rapids Symphony Orchestra, Williams Auditorium
Feb. 17, 6 p.m. Lego Architecture, Granger Center
Feb. 18, 1 p.m. Poetry Jam, University Center Starbucks
Feb. 20, 7 p.m. Arts and Lectures - "War Bonds: Songs and Letters of WWII," Williams Auditorium
Feb. 21, 3 p.m. Wood Carving Demonstration, Heavy equipment Center Auditorium
Feb. 22, 4 p.m. Ferris Band and Orchestra, Williams Auditorium
Feb 23 to 25, 7 p.m. The Complete Works of William Shakespeare, Michigan College of Optometry Lobby
Feb. 25, 7 p.m. Lecture – "Fallingwater: The Story of an American Architectural Icon," Granger Center
Feb 26, 6 p.m. Steampunk Fashion Show, University Center
Feb 26, 7 p.m. Musical Performance – Bennett, University Center
Many other workshops, performances, concerts and lectures will take place off-campus, around Big Rapids, so be sure to check out their website for a complete listing of events. Also note that a few festival events require tickets or advance registration for admission, but most are free and open to the public.
Ferris President David Eisler described the annual Festival of Arts as an event that "continues to offer us works of art and performances that keep us company while comforting and inspiring us in the heart of a Michigan winter." It's not to be missed!