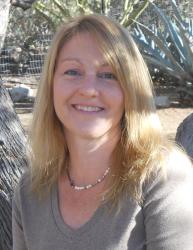 The viewing of the "Waste Land" documentary, part of the BEYOND Diversity series, will be on Wednesday, Feb. 18 at 6:30 p.m. in University Center, Room 202C.
"Waste Land" follows artist Vik Muniz on his journey to one of the world's largest garbage dumps in Brazil. He and the "catadores," or garbage-pickers, work together to create art worth thousands of dollars. The money is then given to the catadores to support them and their families.
"What I hope students will take from this film is that one person can make a difference," said Carrie Stermer, director of the Fine Art Gallery. "I want the students to see how important art is and how it has been proven to not only change the life of a single individual, but an entire society."
This event is co-sponsored by the Office of International Education, the Fine Art Gallery, the Diversity and Inclusion Office and the Office of Multicultural Student Services.
To learn more about the "Waste Land" movie, click here.