Ferris State University faculty, staff and students come from all over the world with one thing in common – Ferris as ultimately their No. 1 choice. In the Ferris First series, we chat with members of the University community to learn more from them about why Ferris was their No. 1 choice.
They all have a story. Here, we tell part of that story. Meet: Stephanie Dallman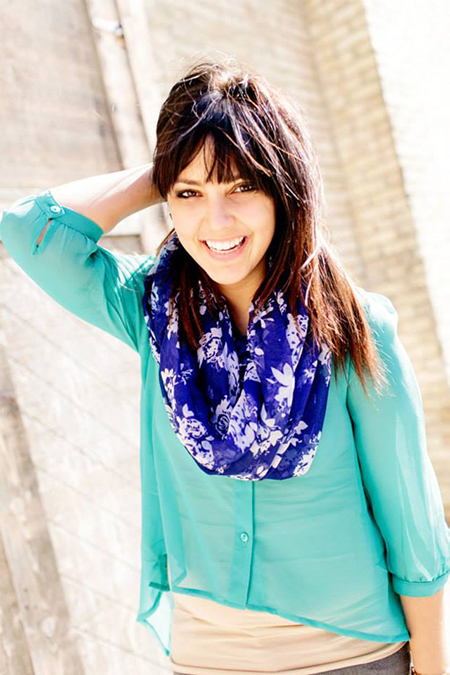 She is: A Ferris State University Public Relations alumna from Gladstone, Mich.
How did you find out about Ferris? She originally looked to Ferris for its great Dental Hygiene program. Soon after, she found that public relations was more suitable for her.
What made Ferris your top choice in the end? Just before applying to the Dental Hygiene program, she realized that she wanted to take a different career path. Stephanie imagined she'd get bored working on teeth every day.
"As important as a dental hygienist's role is, it just wasn't my passion. I wanted to apply my creativity and communication skills to my career. My friend, a former public relations major, told me that PR sounded like something I would be interested in. She was absolutely right."
How do you stay affiliated with Ferris? "I was just added to the new FSU Public Relations Student Society of America Alumni group on Facebook, so I am hoping to use that as an outlet to stay connected and offer advice to current PRSSA members. My graduating class also keeps in touch via a closed Facebook group. We use it as a place to help each other out with work related issues, projects, and so on."
What do you love about Ferris? Stephanie really loved her experiences because she formed a family at Ferris. She had amazing professors, classmates, and friends who made her time at Ferris priceless.
Why should Ferris be a top choice for people? "Ferris should be a top choice for others because it offers a diverse range of programs to choose from. I would, of course, recommend studying public relations."
What is your favorite Ferris memory? Stephanie found picking a favorite memory from Ferris difficult. She loved her senior year in PRSSA and she had a lot of fun as the president of the organization.