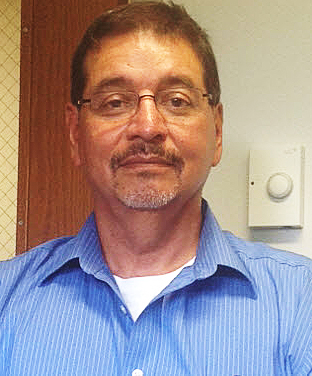 Students moving into Ferris State University residence halls on Friday, Aug. 28 will be encouraged to recycle their cardboard boxes and other materials as a campus-wide educational effort begins with "Zero Trash Day."
Honors Program residents will be asked to participate on the Thursday, Aug. 27 at Henderson Hall, and all incoming freshmen will be offered information the next day on Ferris' single stream, or commingled recycling containers.
Custodial Services Manager Rafael Dominguez hopes that students respond to this invitation, as it requires taking materials past the refuse drop-off site near their dorm to one of five containers.
"They're in different parts of campus: East Campus Suites, one at the Rock Café, University Center, one behind MCO (Michigan College of Optometry) and the West Campus Community Center," Dominguez said.
The 20-yard recycling containers can accept materials on either side, Dominguez said their "birdhouse appearance" differs from dumpsters with hinged lids that may be nearby.
There is no specific collection goal for Zero Trash Day, but Dominguez hopes that the event serves "as a springboard to be able to educate the rest of the campus community, the upperclassmen, that Physical Plant actually is engaged in recycling efforts."
Residential Life staff will help students identify where recyclables can be dropped off on the Friday, Aug. 28, and remind them to break down boxes to maximize the yield of each container. Dominguez is pleased that hall directors and resident advisors plan to promote recycling and sustainability throughout the academic year.
"It's my hope that we're able to get to a point where we would increase our recycling efforts and decrease our trash efforts," he said.