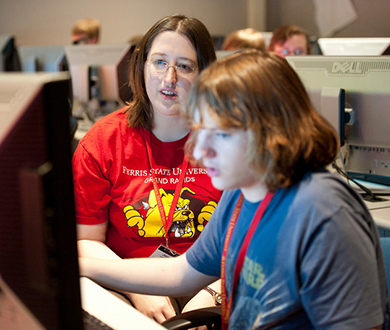 Camp season is fast approaching, and Ferris State University plans to offer a variety of academic summer sessions between June 21 and July 24 for students who are ages 12 to 18.
Each camp gives students hands-on experience in STEM career path areas such as architecture, biotechnology, design and manufacturing, HVACR (heating, ventilation, air conditioning and refrigeration) and more. Other camp activities for students include games, swimming and team-building exercises.
Here are camps that will be offered this summer at locations in Big Rapids and Grand Rapids:
Big Rapids – Residential Camps

Grand Rapids – Day Camps

Campers are housed in Ferris residential facilities and are provided on-campus meals. The residence halls are staffed 24 hours a day and camp staff provide supervision and guidance during all camp activities.
Contact (231) 591-5808 or by email with any questions.