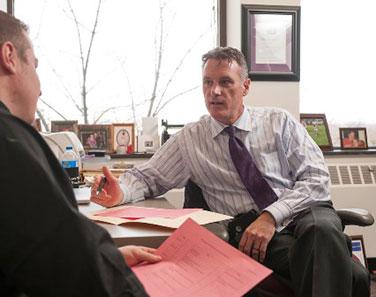 Ferris State University gained 11 places in U.S. News and World Report's ranking of Midwestern regional public universities. In its 2013 rankings, Ferris was listed at No. 16, up from No. 27 in 2012.
"This significant rise in Ferris State University's rankings reflects greater understanding of the quality education we provide. It reflects outcomes from our efforts in promoting student success, with increases in our graduation rate, the number of degrees we confer, and the academic preparedness of our incoming students," said Ferris President David Eisler. "Our efforts at Ferris have scored at the highest percentiles of the performance-based metrics the state has instituted to award enhanced public funding to higher education. This is yet another set of measurements that indicates that we are truly providing great resources for our students."
While a number of indicators make up each college or university's final ranking, the three largest factors – each accounting for more than 20 percent of the total score – are undergraduate academic reputation, student retention and faculty resources.
Additionally, U.S. News and World Report this year expanded the importance of graduation rate performance, which is the difference between a school's predicted graduation rate and its actual rate.
Ferris has seen major increase in its six-year graduation rate, which increased from 41 percent for the incoming class of 2001 to 56 percent for the incoming class of 2006. Four- and five-year rates also increased during that same time.
Earlier this year, U.S. News and World Report ranked Ferris' online graduate Nursing program the top such program in the country.
"Ultimately the best indicator of our success is individual student achievement," Eisler said. "In examining the data reflecting individual achievement, it is easy to see both understanding and appreciation for the quality education we provide."
Ferris State University is a four-year public university with campuses in Big Rapids, Grand Rapids and satellite campuses across the state of Michigan. Ferris offers more than 180 educational programs, including doctorates, master's, bachelor's and associate degrees, through eight academic colleges: Arts, Sciences and Education, Business, Education and Human Services, Engineering Technology, Health Professions, Kendall College of Art and Design, Michigan College of Optometry and Pharmacy.