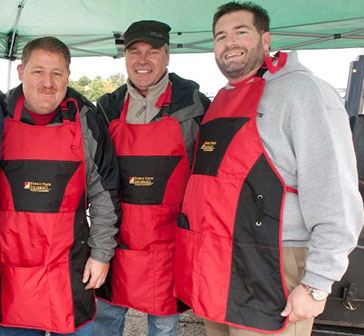 Ferris State University is ready to grill up some excitement as part of Saturday's homecoming celebration. To help in this effort, the Ferris Alumni Association is bringing back The Grillin' Guys from radio station WBBL in Grand Rapids to add to the festive atmosphere on Saturday, Oct. 5 as part of "Bulldog Beach Bash" for Homecoming 2013.
The Alumni Association will welcome the hosts of The Grillin' Guys, Randy Joppie and Bob Nurmikko, a pair of Ferris alumni, to bring their popular Saturday morning program on the road to Big Rapids. Joppie and Nurmikko will be broadcasting live on 107.3 FM from 8:30 a.m. to 10:30 a.m. as good food is grilled up for the VIP tailgate during homecoming weekend activities at Ferris.
Bulldog head football coach Tony Annese is expected to be a guest on the show at around 9:30 a.m.
"The FSU Alumni Association is always looking to offer more fun and variety with its homecoming activities," said Jeremy Mishler, director of Alumni Relations and Advancement Operations at Ferris. "Bringing Back 107.3 FM's The Grillin' Guys gives us the opportunity to feature two of our alumni, Randy and Bob, to bring even greater fun, food and atmosphere to our already fired-up, family-friendly homecoming tailgating experience."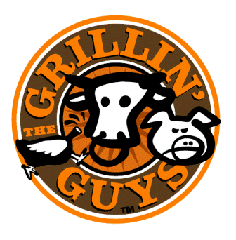 Joppie, known by a variety of nicknames that rhyme with his last name, attended Ferris where he studied Business and Accounting. Nurmikko, known as "Barbecue Bob" by many loyal listeners, met his wife at Ferris after serving in the U.S. Air Force. Joppie and Nurmikko are both accomplished grillers who are eager to bring their show on the road to Ferris.
"We're very excited about this event and we're looking forward to being on campus at Ferris," Joppie said.
The VIP tailgate menu features steaks and shish kebabs with Barbecue Bob's secret marinade as well as beef brisket. Updates about the VIP tailgate will be featured on two of the social media sites for the Alumni Association on Facebook