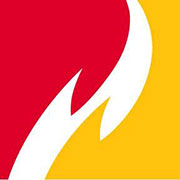 At its May 10 meeting, the Ferris State University Board of Trustees approved new tuition differential rates for upper level junior and senior students. This structure, currently used by seven other Michigan universities, goes into effect when classes for the Spring 2014 semester begin on Jan. 13.
The new rate reflects the increased costs of delivering instruction for third-and fourth-year students, vs. first-and second-year undergraduates. Ferris' higher level courses cost nearly 30 percent more to deliver than the university's lower level courses. Students on Ferris' main campus in Big Rapids will see an increase of $5 per credit hour, for Michigan residents; $7 per credit hour, for non-Michigan residents; and $8 per credit hour, for international students. For the Kendall College of Art and Design, Michigan and non-Michigan residents will experience an increase of $5 while international KCAD students will see an increase of $8 per credit hour.
This tuition differential affects undergraduate students who have earned 56 or more credits after Fall 2013 semester grades are posted. Graduate, professional and doctoral students are not affected by this tuition differential change. Transfer students who have earned more than 56 credit hours will be charged the higher tuition rate. The earned hours include only credits that are accepted by Ferris. If transfer credit hours are reviewed and exceed 56 earned hours after the semester begins, the tuition rate will be adjusted. This adjustment could result in a balance owed to the university.
Costs to deliver upper-level courses at Ferris are 29-percent higher than the cost for the lower-level courses due to the senior faculty teaching them and the smaller class sizes. The increased rate for the upper-level students, juniors and seniors, was recommended to offset that cost differential.