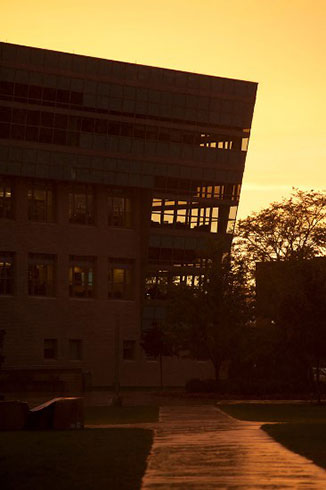 "Beyond: Mythologies," an interactive exhibit that explores the world's great myths and their influence on today's culture, will be presented on Sunday, Oct. 20 at Ferris State University.
The free event will be held in the corridor of the Interdisciplinary Resource Center. Guided tours for Ferris students are 11 a.m.-1 p.m. for Five-Star credit. The public is invited to visit from 2 to 6 p.m.
"The main goal of this event is for students to broaden their international perspective as well as reflect on different cultures and past travels, and to think critically about studying abroad," said Lezlie Weber, a special projects assistant in the university's Office of International Education.
The event is a part of "Beyond," an initiative sponsored by the Center for Global Studies and Engagement in partnership with faculty and staff to integrate an international theme into curricular learning and co-curricular activities at Ferris and its Kendall College of Art and Design. This year, myths are used as narratives to structure understanding of global perspectives.
"Beyond: Mythologies" also is part of the Festival of Nations, a series of events on campus and throughout the Big Rapids community that celebrate diversity. The festival, hosted by the university's Office of International Education, kicks off Friday, Oct. 18 and runs through Friday, Nov. 8.