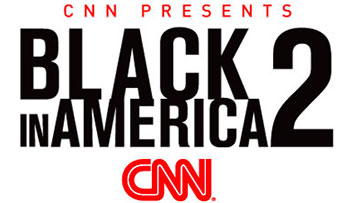 The Office of Multicultural Student Services continues its monthly Diversity at Lunch series at 11 a.m. Tuesday, Feb. 19 with a screening and discussion of "Black in America," a documentary by CNN's Soledad O'Brien.
The event, in Interdisciplinary Resource Center Room 120, is part of the Spring 2013 documentary and discussion series offered monthly by OMSS. CNN's multi-part documentary series focuses on various issues facing the nation's black community.
"This month's meeting focuses on today's pioneers and tomorrow's leaders," said OMSS assistant director Michael Wade. "These monthly discussions and documentary screenings on a variety of topics address student-learning outcomes."
The free event, which includes light refreshments, coincides with Ferris' Black History Month celebration coordinated by OMSS. The month's events wrap up at 7 p.m. Tuesday, Feb. 26 in Williams Auditorium with "Martin and Music," a stage production that honors the legacy of slain civil rights leader Martin Luther King Jr. (See https://ferris.edu/HTMLS/news/archive/2013/february/black_history.htm.)
OMSS' Diversity at Lunch series continues at 11 a.m. Tuesday, March 26 with Jennifer Siebel Newsom's "Miss Representation" and 11 a.m. Tuesday, April 16 featuring Stirfry Seminars and Consulting's "If These Halls Could Talk."
For more information, visit the OMSS website at https://ferris.edu/HTMLS/studentlife/Minority/.