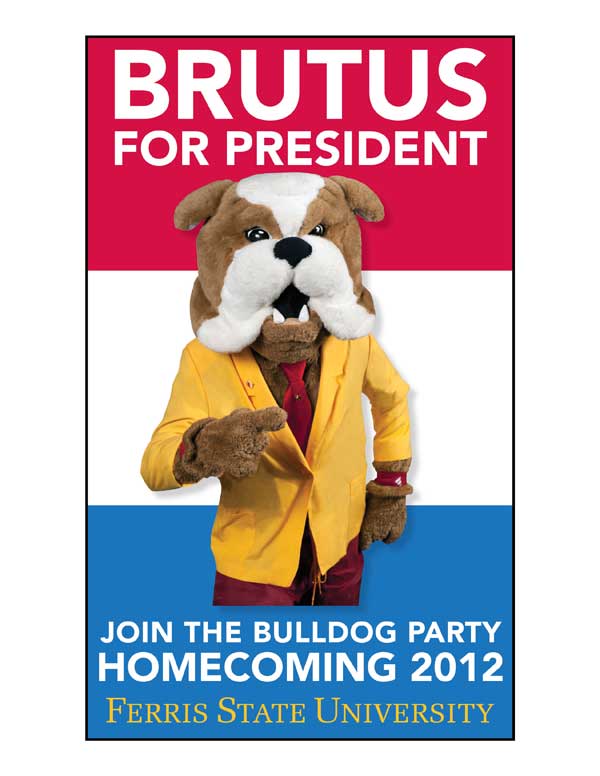 Ferris State University students interested in running for homecoming king or queen should attend an informational meeting Tuesday, Sept. 18 to find out what it takes to compete.
Potential candidates are required to attend one of two sessions being held at the Rankin Student Center at 11 a.m. or 6 p.m. in Room 129. Sessions also were held last week.
"The informational meetings will consist of very important information as it pertains to the road to royalty for homecoming 2012," said Herman Brooks, chairman of the selection committee. "Students will learn about the traditions of homecoming and how they can be a part of that rich tradition while showing their school spirit."
To run for king or queen, candidates must be a full-time student with a 2.5 GPA or higher and with junior or senior status. Students also must be involved in an extracurricular activity, such as a Registered Student Organization or varsity sport at Ferris, and must have a campaign manager who also is a full-time student. Potential campaign managers also are encouraged to attend one of the informational meetings, which will include campaign rules and responsibilities for the newly-crowned king and queen.
Candidates will be interviewed by a committee of faculty, staff and students. The list of finalists is expected to be posted Friday, Sept. 21.
Homecoming will be celebrated Saturday, Oct. 13 with a parade, football game and alumni reception, and activities are scheduled during the week leading up to it. The king and queen will be crowned during halftime of the game, which pits the Bulldogs against Hillsdale College.
The theme this year is "Brutus for President – Join the Bulldog Party!"
"The homecoming committee thought it would a great opportunity to incorporate this election year while having fun at the same time," Brooks said. "I assure you that the campus of Ferris State University and the community are going to have a blast with homecoming."