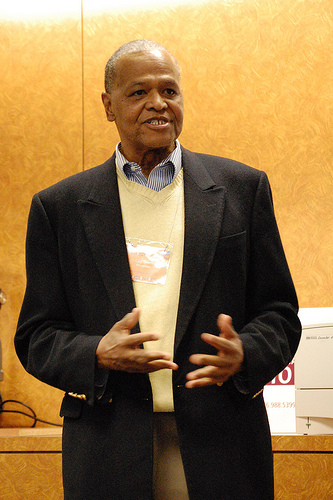 Ferris State University's Office of Multicultural Student Services is set to present a Black History Month documentary screening and discussion with filmmaker Coy Davis on Feb. 28 from 11 a.m. to 1 p.m. in FLITE 438.
The Davis film "Whatever Happened to Idlewild?" marks the 100th anniversary of the historic Idlewild community in northern Michigan's Lake County. Idlewild is listed in the National Register of Historic Places in the Library of Congress. It once was a premier resort community for African Americans from the 1930s through the 1960s. The resort was famous for its role as host to great performances by many legendary entertainers from that period.
The documentary highlights the rise and the fall of Idlewild. Davis, the film's award-winning producer, will be present for a brief discussion after the film is aired.
"This documentary is an opportunity for learning about the diverse and richly-historic neighboring community of Idlewild and its significance to African Americans over time," said Michael Wade, assistant director of OMSS. "Individuals should attend the screening because they will be able to engage with the filmmaker, Coy Davis, and with peers in conversation over the film."
This event is free and open to the public. Light refreshments will be available for event attendees.