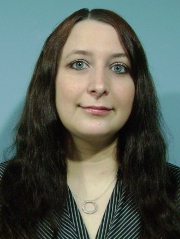 Ferris State University Assistant Professor of Mathematics, Sandra Brigance, has published her first article about leadership in online learning.
The full title of her article is "Leadership in Online Learning in Higher Education: Why Instructional Designers for Online Learning Should Lead the Way."
Brigance's article addresses the importance of faculty developing quality online courses with the help of instructional designers.
"The key point of my article is that faculty at universities need assistance in developing quality online courses and that a team approach, with an instructional designer of online learning and an instructional technologist, is needed to work with faculty in the design of these courses," Brigance said.
This article is for leaders in education at the university level.
Brigance said she hopes readers will learn a few good pointers about online learning.
"I would hope that readers would take away that university professors are still the best resource in higher education, but that an instructional designer who specializes in online learning is needed if the venture into online education is to be made successfully," Brigance said.
To read this article, the citation is Brigance, S. K. (2011). Leadership in online learning in higher education: Why instructional designers for online learning should lead the way. Performance Improvement, 50 (10), 43-48. doi:10.1002/pfi.20262.