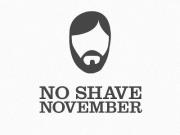 Some Ferris State University students may be a little scruffy during the No Shave November Beard Champ 2011 Competition. The students will allow their beards to grow out in support of a Big Rapids family affected by cancer.
All proceeds will go directly to the local family of three. The father and husband of the family is battling Stage 3 of melanoma. Students can join the month-long beard growing competition for a $3 fee and a chance to win a trophy donated by Green's Sporting Goods of Big Rapids. All participants will be judged on Tuesday, Nov. 29 in the Rankin Student Center Dome Room from 6 to 9 p.m.
Ryan Murphy, a member of Phi Sigma Kappa, hopes that students support the fundraiser by donating money or joining the competition.
"People who are participating can know that the money is going to someone in town. We are trying to keep everything as local as possible. The money is going to a family that is in dire need of help," Murphy said.
Murphy noted that 100 percent of the donations will be contributed to the family for the holiday season. With the help of the Ferris community, he believes that this local family may be able to give their 9-year-old son a Christmas to remember and help pay bills.
"They didn't think they would be able to give him a Christmas this year," Murphy said. "Helping the family has been great. We've grown quite close and have a great friendship. It's been, all-in-all, a great experience."
Those participating in the competition receive a wristband with the message, "No one fights alone." Additional wristbands can be purchased for a $1 at the weekly Tuesday information tables in Ferris' Interdisciplinary Resource Center. Students can still sign up for the competition by visiting the information tables.
"I think other students should compete because not only does all the money go toward a great cause, but this gives guys an excuse to be lazy for an entire month and not shave," said Alexandria Lorenz, vice president of external affairs of the Ferris chapter of the Public Relations Student Society of America.