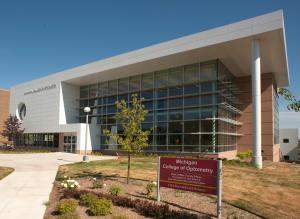 Advanced Practical Training for Opticians


The Michigan College of Optometry of Ferris State University, in its ongoing role of supporting the educational needs of eyecare professionals, announces the offering of the course, Advanced Practical Training for Opticians.
This course is being held as a response to the overwhelming requests for an additional training event focused upon more advanced Opticianry skills. There will be a limit of 10 attendees per event to ensure maximum interaction with our expert instructors.
The advanced training program is designed for those who have had extensive experience in the optical field and a good understanding of the science of optics and ophthalmic lenses. The attendee should possess a working knowledge of progressive addition lenses, refractive index, base curves, slab-off, ophthalmic lens materials (plastic, polycarbonate, high index material, etc.) in order to maximize learning. If the attendee does not have these prerequisites, they should attend our Basic Practical Training for Opticians course which introduces the basic foundation for working in the optical field.
Course Content
Understanding Lenses -

1

hour (ABO Level II)
Prism In Lenses -

2 hours (ABO Level II)
Spectacle Fitting & Adjustments -

1

hour (ABO Level II)
Frame Repairs -

1

hour (ABO Level II)
Troubleshooting Spectacles -

1

hour (ABO Level II)
Friday, September 7, 2018: 7:30 am - 5 pm


$300 per attendee/course, which includes 7 hours of instruction, handout materials pertaining to area of instruction, continental breakfast and lunch.
Lodging is not included in the course registration fee. Available lodging options in Big Rapids, Michigan include:
Course Instructor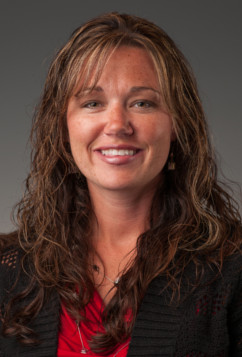 Tracy Dard, ABOC, NCLEC
Since Tracy received an Optician's Degree from Ferris State University, she has worked in private practices and an educational environment. Both ABO and NCLE certified, she often lectures on opticianry related topics. Currently, she manages the dispensary and fabrication lab at the Michigan College of Optometry.
Sponsors
Organizational Sponsors