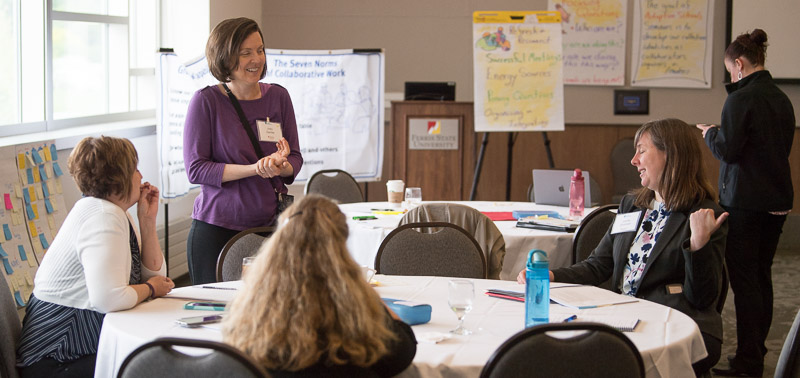 Did you know that Your Staff Center for Training and Development has a wide variety of resources available to serve you?
Workshops
Do you need training on a particular technology tool? Is there a skill that you need to know more about, like communication, customer service, or giving feedback? Staff Center workshops are meant to fill those needs. They are most often a "one-and-done" session that includes hands-on access to technology, step-by-step instructions, resources to take away, videos, discussion, and/or group work. The Staff Center uses feedback, requests, and prior attendance to determine what topics to offer each semester. The trainers for these sessions develop material that is meant to be used in a one to one-and-a-half hour time frame. Check out our calendar of events & registration site for what is being offered in the near future.
On-Demand Training
The Staff Center for Training and Development strongly encourages staff to take control of their own professional growth and learning. What better way to support staff in doing that than to offer resources that can be used by anyone at any pace, any time, in any space. Our current on-demand resources include:
Team/Group/Department Facilitation
The Staff Center for Training and Development can customize different facilitation experiences. Any Ferris employee can request group facilitation services by emailing Jody Gardei at least 4 weeks in advance of the desired facilitation date.
Anyone with a disability who needs special accommodations to participate in any programs offered through the Staff Center should call 231-591-2112 or email [email protected].