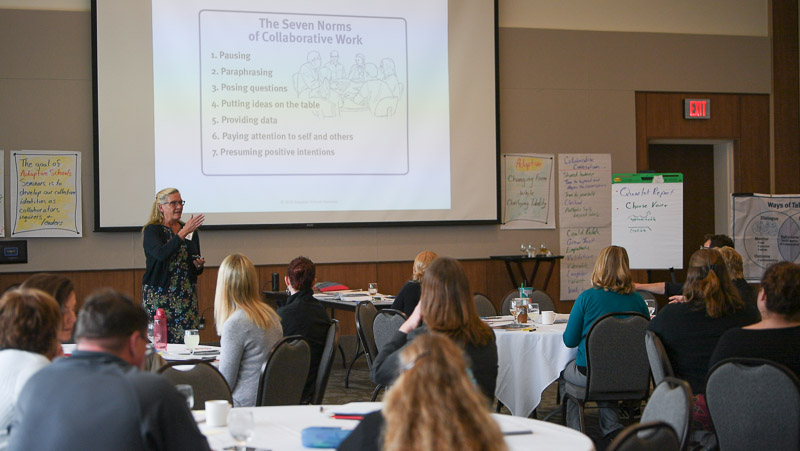 Presented by: Jody Gardei, Staff Training & Development
Days: Select Wednesdays
Time: 11:00 am to 12:00 pm
Location: Alumni 121 (Staff Center for Training & Development)
October 30, 2019
November 20, 2019
January 29, 2020
February 19, 2020
Are you looking for a way to improve your communication skills? If so, this is the learning community for you!

The learning community will meet for one hour per month. The purpose is to provide an opportunity for participants to develop communication and collaboration skills. The focus for this year will be on the skills of pausing, paraphrasing, and posing questions. In the words of Carolyn McKanders "If you don't know what to do, paraphrase your butt off!" This one skill alone can make a huge impact on organizational culture and relationships.

The monthly sessions will be designed using Adaptive Schools engagement strategies. Participants will have an opportunity to practice their facilitation skills if they desire to do so. This is a great opportunity to practice in a psychologically safe environment.
Everyone is welcome; no need to have attended the Adaptive Schools Foundations Seminar. Learn more about the Adaptive Schools Foundations Seminar on the Thinking Collaborative website.

Register on the Staff Center Events site (Google Chrome works best). Email [email protected] if you have trouble registering for a session.

Anyone with a disability who needs special accommodations to attend this event should call 231-591-2112 at least 72 hours in advance.