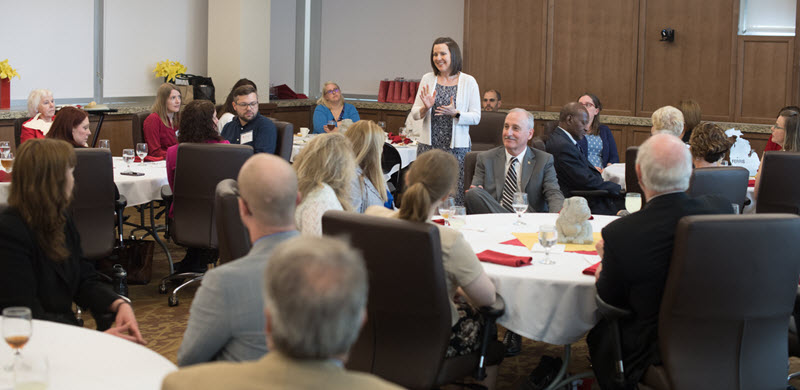 The Staff Center for Training and Development is here to support staff training and development and to encourage life-long learning. We ensure our training supports the University's mission, vision, and values and provides for improved outcomes for succession planning in recruitment, retention, and engagement of staff.
Many training resources already exist around campus. One goal of the Staff Center is to collaborate with other departments to provide you with an all-inclusive training resource where you can find the training you need to stay current on knowledge and skills that help you to be effective at your job and grow as a leader.
Some training resources available include:
Hoonuit training video access
GCN Training online training system
Adaptive Schools Seminars
Banner Skills training
Communication Skills training
Conflict Resolution Skills training
Concur Skills training
Customer Service Skills training
Diversity training
Document and Video Accessibility training
IT Services website
Leadership training
Multi-generational Workforce training
New Employee Orientation
Responsible Employee (Title IX) training
Safety training
Social Media Skills training
Supervisor training
Time Management training
We want to hear from you on what you need from your Staff Center for Training & Development. You may contact us by phone at (231) 591-2112 or email [email protected] Don't forget to check out our Facebook page.
Sincerely,
Jody Gardei, Manager
Staff members:
Jody Gardei, manager
Lacie Stevens, student assistant
Patience Gwion, student assistant