HR, your Strategic Partner
The Office of Human Resources works in a consultative and collaborative strategic partnership with University employees and departments to provide quality customer-focused, cost effective services and expertise in education and training, employee relations, benefits and compensation, employment, recruitment, personnel policies and procedures.
---
Associate Vice President of Human Resources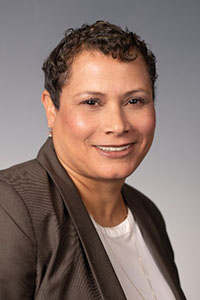 Fredericka Hayes
(231) 591-2150
[email protected]
Provides vision, direction and leadership in the formulation of policy recommendations, procedures, systems and strategies to achieve optimal Human Resource services to the University community. Directs and coordinates all Human Resources activities of the University including employment, compensation, benefits, Staff Center for Training and Development, HRIS and employee relations.
Employment/Employee Relations Team
Your Employment/Employee Relations Team are your first source for expert HR support for your business unit or college, in all areas of employment including but not limited to, employment, recruitment, compensation, performance management and employee relations.

Adam Wetherell
Manager of Employment



Phone: 616-259-1164 X-1164


Jennifer Wallace
Senior HR Specialist



Phone: 231-591-2485

Provost Office - Includes all Colleges and units that report to the Provost


Jennifer Saladin
Senior HR Generalist



Phone: 231-591-3878

Student Affairs Division
Finance Office
Technology Services
Physical Plant
Public Safety
Auxiliary
Benefits Team
The skilled Benefits Team is here to assist Faculty & Staff with their various benefit needs.

Holly Williams
Manager of Benefits & Wellness



Phone: 231-591-3874

Employee Assistance Program
MPSERS Retirement System
Retiree/Emeriti Benefits
Retirement Plans {403(b), 457(b)}
Wellness Committee
Reduced workloads & VRIPS

Vacant
Senior HR Generalist



Phone: 231-591-2077

FMLA & Other Leaves
ST & LT Disability
COBRA Administration
Employee Benefit Exit Reviews
Health Insurance
Retiree/Emeriti Benefits
Tuition Waivers
Staff Center for Training & Development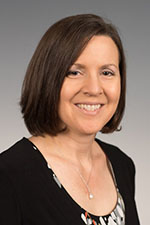 Jody Gardei
Manager of Staff Training & Development
Employee Leadership Development Program
Learning Event Management
Soft Skills Training
Staff Professional Development
Supervisor Skills Training
Technology Training
Contact Us
420 Oak Street
Prakken 150
Big Rapids, Mich. 49307
Phone: 231-591-2150
Fax: 231-591-2978
Email: [email protected]