National Student Exchange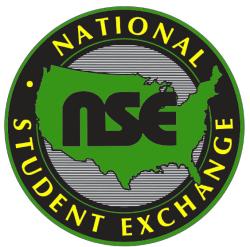 The National Student Exchange (NSE) is a program for undergraduate exchange within the United States and Canada. Instead of crossing oceans, NSE students cross state, regional, provincial, and cultural borders. Through the National Student Exchange, you can study for up to one calendar year at another location. With nearly 200 colleges and universities from which to choose, you should be able to find a university with just the right combination of courses, facilities, and environment to meet your academic and personal needs and interests.
The National Student Exchange application must be accompanied with the following when submitting your application:
Two references from Academics (consider one professor and one Advisor)
One personal reference
Statement of purpose (see application description)
Application and Other Forms
Broaden Your Educational Horizons
STUDY at another college or university in the United States and its territories.

ACCESS courses and programs not available on your home campus.

LIVE in a different part of the country.

EXPLORE graduate or career objectives.

PAY FERRIS TUITION at most out of state campuses (financial aid available to eligible students).

GROW educationally, culturally and socially.
For exchange opportunities within the United States, contact the Office of International Education or visit the National Student Exchange Website.