Public Relations
Student Spotlight: Christie Bender
This week's Student Spotlight feature is with Christie Bender, a sophomore in the PR program.
Where are you from?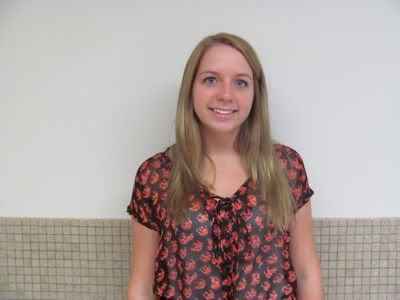 I am from Newaygo, MI.
Why did you choose PR as a career path?
I started out as a Pre-Med major and after a year of classes, I knew it wasn't the right career path for me. I spent a bit of time researching other careers and landed upon Public Relations. I am interested in both writing and communications, which PR allows me to do both. It also offers possible traveling opportunities. After talking with Dr. Bishop, I was definitely interested and I decided to change majors. I love the program so far and I'm excited for my career.
What internships or experience have you had so far?
I worked as an intern for the corporate communications team at LifeLock this past summer in Tempe, Arizona. It was a great learning experience and really helped fuel my interest in public relations.
What do you want to do with your career?
I am not sure what I want to do with my degree yet, but I have always wanted to travel and live overseas. I'm interested in international PR agencies and I'm looking for areas in Europe. However, I'm open to any country that I haven't visted yet.
Other than Ferris State PR, are you involved in any other activities?
I am in the Honors College and am an active member of the Client Relations group in PRSSA. Other than that, I work at McDonalds and I do some PR work for The Comstock House.