Public Relations
Student Spotlight: Alexandria Lorenz
This week's Student Spotlight is with Alexandria Lorenz, a junior in the Public Relations program.
Where are you from?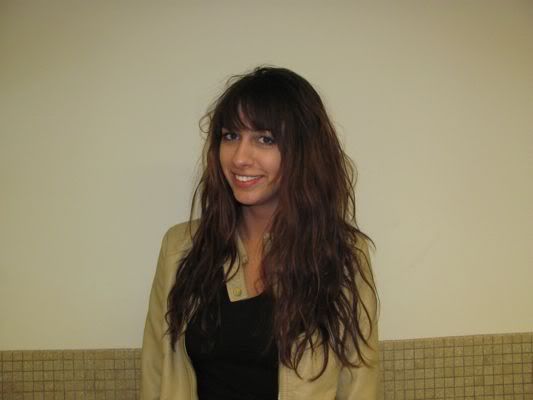 I'm from Kingsford, MI, which is in the Upper Peninsula. I graduated from Kingsford High School.
Why did you choose PR as a career path?
I chose PR because it's such a growing field. I want a job when I graduate. Everything I love doing – writing, event planning, social media, personal branding – is all included in public relations. Most of the time, it doesn't even seem like work. I love it!
What internships or experience have you had so far?
My first internship was a social media internship with Snyder's BBQ and Meat Market in Big Rapids, MI. This past summer, I interned for fashion designer Kimberly Ovitz in New York City.
What do you want to do with your career?
I want to be a community manager for a huge company in New York City. Basically, I want to tweet for a living! I would love to do it for Foursquare.
Other than Ferris State PR, are you involved in any other activities?
I'm the Vice President of External Affairs for PRSSA. Other than that, I do a lot of other things at Ferris. A few friends and I started the Student Fashion Alliance this year and I am the President. I'm also involved with Entertainment Unlimited as this year's Ferris Fest Coordinator and I do the social media for Ferris State's Diversity Office.