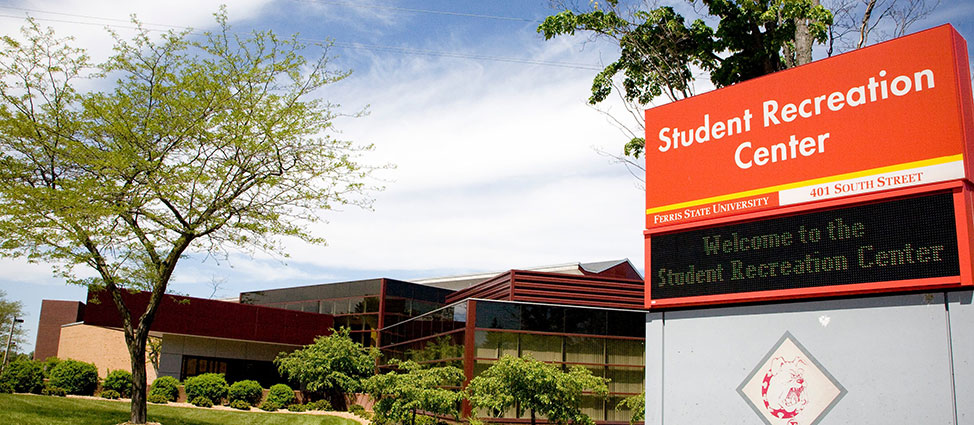 The Student Recreation Center incurred water damage on May 28, 2017, and will be closed for repairs. Our most recent update is that the facility will be closed, at least, through June 23, 2017. The pool will remain closed through the summer. (updated June 9, 2017)
All students and members are welcome to use the Racquet and Fitness Center during this time. Please visit this website for updates regarding when we will reopen. Our apologies for any inconvenience during this time.
Parking passes are required to park in the lots on campus. Please visit The Department of Public Safety to obtain a parking pass, if you will be visiting The Student Recreation Center.
Summer 2017 Hours of Operation
Monday, May 15 - Friday, August 11
(see below for holiday hours)
Monday - Thursday 6:00 AM - 8:00 PM
Friday 6:00 AM - 5:00 PM
Saturday CLOSED
Sunday CLOSED
Lap Swim
Monday - Friday 6:15 AM - 8:15 AM
10:30 AM - 1:30 PM
Open Swim
Monday - Thursday 4:30 PM - 7:30 PM
Friday No open swim hours
Saturday CLOSED
Sunday CLOSED
Climbing Wall
CLOSED FOR SUMMER
Holiday Hours
Memorial Day
Monday, May 29: Facility and Office Closed
---
Independence Day
Tuesday, July 4: Facility and Office Closed
---
---