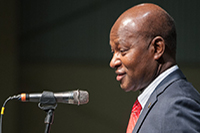 Online Allied Health Bachelor's Program Ranked Among Nation's Best

SuperScholar.org has selected Ferris State University's Bachelor of Science degree in Allied Health as one of the nation's top online healthcare administration education programs. more...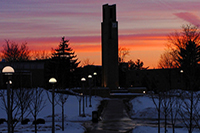 Trustees Approve Honorary Doctorates for Pickard, Hegbloom and Harrold

Trustees approved the awarding of honorary doctoral degrees for three distinguished university alumni – Vivian Pickard, Robert Hegbloom and Jeffrey Harrold. more...
News Headlines
» This Week at Ferris (Feb. 8-14)
» 'Paleo Joe' Digs Up Interest at Ferris with Michigan Discoveries
» 'Music is in the Air' Valentine's Day Concert Set for Feb. 14
» 'Blitz' Intramural Team Achieves Regional, National Success
» Sports Careers to Host 'Red Out' Saturday for Athletics Events
» Bulldog for Life: Luke Edington (Video)
» Students Encouraged to Participate in Climate Survey (Video)
» Multicultural Student Services Announces Black History Month Events
» Festival of the Arts Provides Viewing and Participatory Opportunities
» #FerrisSocial Conversation: Jon Coles
» Fine Art Gallery to Debuts 'Indie Incubator: All About the Vinyl'
» Read More Ferris State University News Headlines