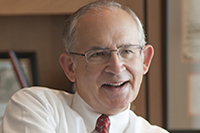 President Eisler Talks $5 Million Donation and State Funding on Michigan's BIG Show

President David Eisler was featured on Michigan's BIG Show, this week. He discussed a variety of topics, including state funding, the $5 million gift from Phil and Jocelyn Hagerman and more. more...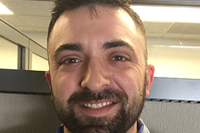 University, MCAN Partner to Bring Support to Veterans Attending College

Ferris State University recently hired Jacob Schrot as its new veteran resource representative. Schrot's office is located in the new University Center. more...

News Headlines
» This Week at Ferris (Feb. 23-28)
» Walk for Warmth Event to be Held at Student Rec Center, Feb. 28
» Steampunk Fashion Student Event Set for Feb. 26
» Ferris First (#Ferr1s): Stephanie Dallman
» Residence Hall Association to Host Sibs and Kids Weekend of Fun
» President Eisler Talks Net Price, Truth on Michigan's BIG Show
» Ferris First (#Ferr1s): Addam Wierbicki
» Office of Multicultural Student Services to Host Black History Month Events
» CLACS Hosting Fridays at Ferris Engagement Activity Series for Students
» Read More Ferris State University News Headlines