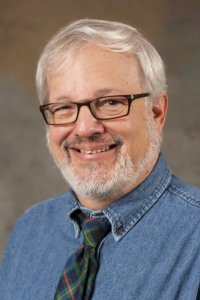 Writing and publishing a first novel was exciting enough for Andy Kantar, a professor in Ferris State University's Languages and Literature department in the College of Arts and Sciences. Award-winning recognition, for Kantar's labor of love, added to the excitement surrounding his debut novel, "Game Face."
Kantar, director of Ferris' Writing Center, learned that "Game Face" received a bronze medal from the 2013 Moonbeam Children's Book Awards in the category of "Pre-Teen General Fiction." The competition featured 1,200 entries from 35 states, five Canadian provinces and seven countries overseas. In all, 165 medalists were recognized in the competition. The awards ceremony is scheduled for Saturday, Nov. 9, as part of the fourth annual Traverse City Children's Book Festival. While Kantar is not sure if he will attend the event, he is excited that his first novel, published by Whiskey Creek Press, is being well received.
"Though I have written nonfiction books, this is my first novel and I was particularly proud to dedicate it to the memory of my parents who watched me sit on the bench during one of the least memorable basketball seasons in Minneapolis sports history," Kantar said. "The award is especially meaningful because it represents the first joint author/illustrator effort between my wife and me. Fran (Keleher) has a degree in Studio Arts from the University of Minnesota, and I was thrilled when my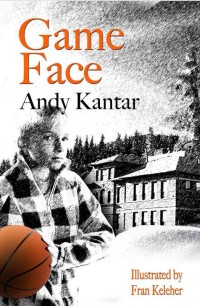 publisher, after reviewing her initial drawings, signed her on to the project. Working together made the whole thing most gratifying."
The Moonbeam Children's Book Awards are sponsored by Jenkins Group Publishing Services. The organization's website states that "The Moonbeam Children's Book Awards are intended to bring increased recognition to exemplary children's books and their creators, and to support childhood literacy and lifelong reading. The awards recognize and reward the best of these books and bring them to the attention of parents, booksellers, librarians – and to children themselves."
A first-person narrative told through the eyes of a small-town Minnesota eighth grader named Josh Lumley, "Game Face" is about social survival and self-discovery. The outspoken point guard for the hapless Orville Owls basketball team, Josh leads his teammates into their final game against the arch-rival Deer City Lakers. The story chronicles the final week of a winless season that transforms Josh in ways he couldn't imagine.
Kantar also is the author of a trilogy of non-fiction stories about the three largest ships to be lost on the three largest of the Great Lakes: "Black November" "29 Missing," and "Deadly Voyage."
"Black November" was a finalist for the ForeWord Book of the Year (Young Adult Nonfiction) and was nominated for the Great Lakes Book Award, and "29 Missing" was a Read Michigan selection.
A Minnesota native, Kantar earned his Ph.D. from the University of Minnesota. Employed at Ferris since 1986, Kantar served two years as a Fulbright Scholar in Norway and was a 2006 recipient of the university's Award for Academic Excellence.
To learn more about Whiskey Creek Press, Kantar's publisher, here.
The 2013 Moonbeam Children's Book Awards Announcement, here.