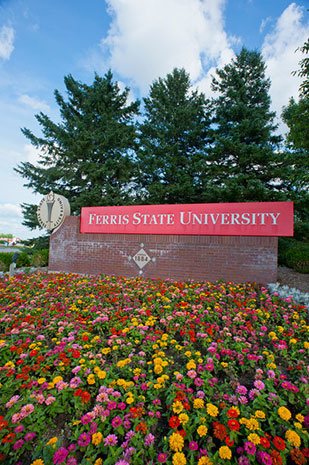 Four Ferris State University faculty members have been awarded Faculty Research Fellowships for 2014 by the Office of Academic Research. The program was designed to provide faculty with an active interest in conducting research additional time to develop or expand their work.
The Faculty Research Fellowship, which allocates 25 percent of the spring and fall semester load to research activity, is funded jointly by Academic Affairs and the faculty member's college.
The 2014 recipients are:
John Scott Gray


Professor of Philosophy,

College of Arts and Sciences


Project:

Errors of Proportionality

J. Randall Groves


Professor of Humanities

, College of Arts and Sciences


Project:

The Contingency of History: A Dynamic and Comparative Perspective

James D. Hoerter
Professor of Biology, College of Arts and Sciences


Project:

Melanoma and Solar UV A Radiation

Arinze Nkemdirim Okere
Assistant Professor of Pharmacy, College of Pharmacy


Project:

Conduct a pilot study on the use of alpha lipoic acid for the treatment and prevention of

diabetic retinopathy.
Okere also was granted an Exceptional Merit Grant by The Ferris Foundation to help fund the pilot study, a collaborative effort between faculty and the university.