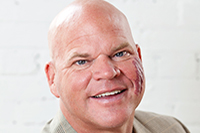 Hofman Appointed to Serve on The Ferris Foundation Board of Directors

Kurt Hofman's strong ties to Ferris State University have grown stronger since he earned his Associate in Applied Science in Welding Engineering Technology in 1983. more...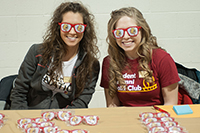 Alumni Association Homecoming Tailgate on Ice Event Planned for Oct. 4

This year, Ferris' homecoming celebration, "Bulldogs Get Down with Motown," will have a little hockey flavor in addition to the traditional activities. more...
News Headlines
» This Week at Ferris (Sept. 22-26)
» Hadeed Speaks at Fortune Through Failure Five Star Event
» Ferris 13th in U.S. News and World Report Regional Public Univ. Rankings
» Find Out What Pizza is 'Za Best of Za Best on Sept. 25
» Student Govt. Approves Co-Sponsorship, Mandate of Internal Assessment
» Read More Ferris State University News Headlines