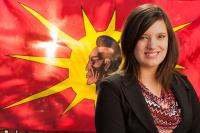 Ferris Student Awarded Fulbright Scholarship to Teach in South Korea
Ferris State University graduating senior Danielle Voorhies has been awarded a Fulbright Scholarship to teach English in South Korea. Voorhies, of Grand Haven, will leave in July for the 12-month program. more...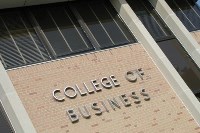 Sales Education Foundation Names Ferris on Top Sales Program List
Graduates of Ferris State University's sales program are among the best sales professionals to hire, according to the Sales Education Foundation's list of Top University Sales Programs. more...
News Headlines
» Faculty, Staff Awarded Ferris Foundation Exceptional Merit Grants
» Thapa Elected President of Ferris' Academic Senate
» Raghunandan Named 2013 Distinguished Teacher Award Recipient
» Sigma Pi Brothers Step Up to Clean Up Helen's Garden
» Taracks Named Bachelor of Integrative Studies Outstanding Student
» Professor Ding Awarded Fulbright Scholarship to Teach in Hungary
» Torchbearer Awards Honor Ferris Students, Faculty, Staff
» Read More Ferris State University News Headlines