Supervisor Toolkit
As a leader within our institution, you play a vital role in the success of our employees.  Our goal is to provide you with the resources, access to tools, and forms that will aid you in your role as a supervisor.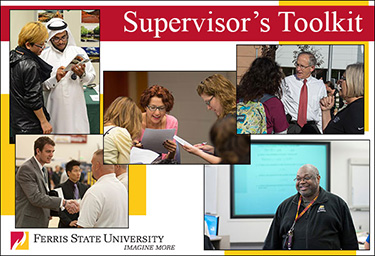 Human Resources has been provided an excellent resource to assist departments in diversity and harassment related training. Two presentations in DVD format that we are happy to facilitate for your department meetings as requested are:
1. Preventing Workplace Bullying - How to Recognize & Respond to Bullies at Work
    (DVD 30 mins)

2. In This Together - An Engaging Look at Harassment & Respect (DVD 30 mins)
Please contact Human Resources at x 2153 to schedule a facilitator to conduct one or both training sessions.