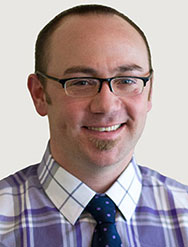 Ian Ziska, PGA
Manager & Head Golf Professional
ianziska@ferris.edu
Ian is a 2001 Graduate of Ferris State University's PGA Golf Management Program. He is a very knowledgeable merchandiser. In 2010 Ian was awarded Michigan Section PGA Merchandiser of the Year - Resort. He is a certified club fitter with Titleist and has developed the terrific ability to assist players in becoming better through proper club fitting, instruction and practice routines.
Working with young golfers is extremely important to Ian. He continues to create programs to maximize the development of their skills through proper fundamentals and physical fitness training. His efforts were recognized in 2006 when Ian was awarded the Michigan Section PGA Junior Golf Leader Award.
A Class A PGA Member since 2001, Ian is highly regarded as a competitive player. Ian played for the Ferris State University Men's Golf team in 2000-2001 and continues to pursue playing most notably in Michigan. Ian has multiple top ten finishes in the Michigan Open and Michigan PGA Championship. He has also competed in multiple PGA Professional National Championships and in 2006, he qualified for the PGA Tour's Buick Open held at Warwick Hills Country Club. The playing experiences over the last several years have given Ian a natural approach to golf improvement.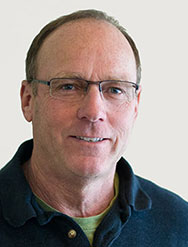 Doug McLeod, PGA & GCSAA
Golf Grounds Superintendent
dougmcleod@ferris.edu
Doug is a 1977 graduate of Ferris State University with an Environmental Science Degree. He is certified with the GCSAA as well as the PGA of America where Doug was awarded PGA Class A status in 1994. Doug is a key member of the Katke team with over 25 years of experience overseeing the golf grounds operation. Doug's commitment to the course, PGA Golf Management Program, members and guest is seen each and every day. Players continuously comment on the turf conditions being of a consistently high quality each and every time they visit.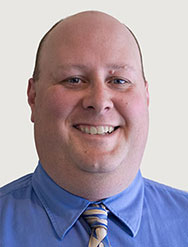 Tony Geib
Assistant Golf Grounds Superintendent
anthonygeib@ferris.edu
Tony is a 1993 graduate from Michigan State University with a Turf Management Degree. He began his career at Cascade Hills Country Club and spent five years as their Assistant Superintendent. Tony came to Katke in 2006 and has become a significant member of the team. His skills in agronomy have transitioned to teaching Biology 114 to the students in the PGA Golf Management Program.